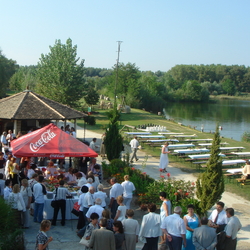 Family day and training in picturesque ACHILLES PARK!!
Achilles Park is an excellent choice for family days and company team-building activities.
Organize your comany event in natural enviornment, larges scale of team building possibilites in 22 hectars land and a fantastic lake.
We can organize grill party, live music, party tent an more in the nature.
Entrance fees: from 1500 Ft + VAT/ person
Grill food: from 5500 Ft+VAT/person
Contact us right now and reserve your event before others!
Back on the former page